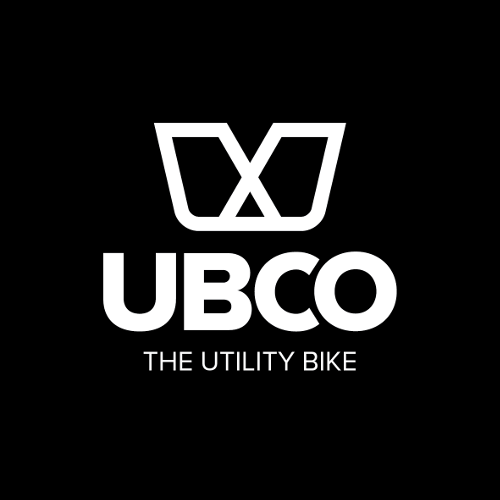 The utility dual electric drive motorbike that will re-define the way you work outdoors.
With its lightweight 'SuperX' frame and powerful, near silent motors, the 2×2 gives you bulletproof control for all your off-road adventures.
Owning any terrain where the rubber meets the mud, the Ubco 2×2 gives you the power to go. Cart your gear from job to job with ease – adapt the bike as you need it with handy accessory lugs located across the bike.
The dual electric drive is smooth, ultra-quiet and low maintenance – it can go through mud, up hills, and across streams without a second thought. The 40 Ah Lithium-Ion battery not only fuels the bike, it powers your tools from your phone to your drill (at the same time). And all of this with a running cost of just 88¢ per 100km.
Choice.
WHISPER QUIET
Sneak up on prey, hear a truck coming around the bend or your trusty dog running alongside while you enjoy the nearly silent ride. But don't worry, you have a horn should you need it.
ALL-TERRAIN PERFORMANCE
Improved handling and excellent performance in all terrain conditions, both on- and off-road – grass, water, gravel and asphalt are no match for the 2×2.
LIGHTWEIGHT, STRONG BUILD
The lightweight SuperX frame makes it easy to manoeuvre and safer than your standard moped, quad or farm bike. The whole bike weighs just 63kg, so it can be lifted and handled no sweat.

DUAL ELECTRIC DRIVE
No clutch or drive-train, no emissions, and no noise. Instead, an ultra-quiet, powerful machine with excellent handling, especially in slippery terrains and on wet road markings.
PORTABLE POWER
The 2×2 boasts a Portage Battery System which not only powers the 2×2, but also your tools and devices on the go with two USB ports and 12V outlet. Keep your battery life and productivity at 100% no matter where you are.
DIGITALLY CONNECTED
Connect and communicate directly with the 2×2 with our new integrated Engine Control Unit (ECU) and UBCO user app. Take control, and customise your riding experience.
Eastern Bay Auto Electrical
205 Commerce St
Whakatane
073070705
whakatane@ebae.co.nz
Eastern Bay Auto Electrical